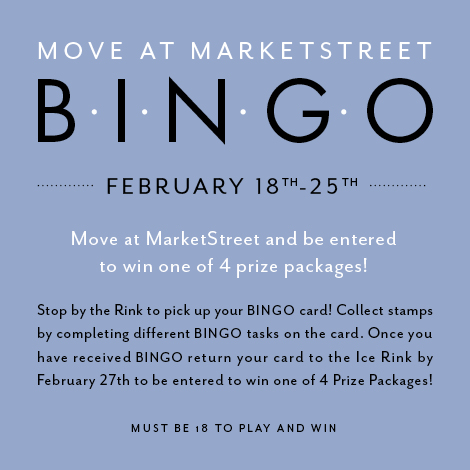 Participate in Move at MarketStreet to be entered to win one of 4 awesome prize packs!
Here's How It Works:
1. Pick up your Bingo Card at the building across from the Apple Store. or download it here:
http://www.marketstreetlynnfield.com/pdfs/bingocard.pdf
2. Get a Bingo by collecting stamps from the participating stores (down, across, or diagonal).
3. Once you have BINGO, return your card to the building across form the Apple Store by February 25th!

Winners will be contacted on 2/27/17.
Must be 18 to play.

Good luck and have fun!